I ventured for my first voyage in the year of 1961.
After passing my Inter science in 1951 from Ruia college, I joined Govt. Law College at Churchgate. They had morning classes and lectures. After college, I was attending Bharat Bijlee Ltd. (BBL) for practical training on the shop floor. But I was not an employee. I passed my LLB (Bachelor of Laws) in 1954 (at the age of 21).  Within 3 months thereafter I passed my Bar-at Law examination to become eligible for practicing. But, I never wanted to practice the legal profession. Instead I was put as an employee in M/s Hindustan Equipment Suppliers Ltd. (then sales agents of BBL), as a trainee in marketing.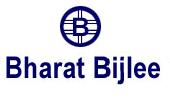 After about 15 months, I joined BBL in the month of Dec. 1955 as a regular employee with a salary of Rs. 150/- per month.  I got married in the month of May 1956 (age 23 years). In 1958, I joined post-graduate evening course of Bombay University in the school of Economics. This was a 3 year course in business management.  Here I met many young industrialists and professional senior managers and worked with them on several projects as part of the curriculum.
BBL was a closely held public limited company in the private sector. The total financial and management control was with three managing directors: Mr. P. C. Mehta (Chairman), Mr. J. R. Danani and Mr. Jethalal S. Zaveri. The first two were financiers and Mr. Zaveri was a technologist. All three wanted to keep a total independent identity for BBL.
In the year of 1959, a miracle happened. It was more of a feat of intellect, self-confidence & sheer perseverance. Managing Directors of Bharat Bijlee Ltd. (BBL) went to Germany to negotiate and finalize a technical collaboration with the international giant of electrical engineering companies – SIEMENS!
Till then Siemens did not have a presence in India. For them, India was a poor country, backward in technology and bereft of resources. They were represented in India through M/s Protos Engineering Co. Mr. J. S. Zaveri  (my father) started the collaboration dialogues through M/s Protos. After a lot of correspondence, Mr. J. S. Zaveri was asked to visit the SIEMENS office in Erlangen W. Germany. Siemens have several big and small factories all over Germany. Their headquarters are in Erlangen, near Nurenberg in Bavaria. Siemens directors, their top executives and their experts on international business have their offices in Erlangen. There, the decision was taken that Siemens will collaborate with BBL for manufacturing electric motors and power transformers in India.
Normally when Siemens enter into a collaboration, they like to have a lot of control over the local company. They would put such terms and conditions to take over control, over all technical and certain financial matters and affairs of the local company. But BBL did not agree to that. BBL wanted to remain a fully independent company, financially and in administration. There were two agreements made between the two companies:
1. An agreement to impart technical assistance to BBL, for which BBL would pay certain sums of money. This included the latest design drawings, latest manufacturing techniques and training of selected personnel in Siemens factories in Germany for manufacturing electric motors and power transformers in India.
2. An agreement to market and sell electric motors and transformers manufactured by BBL, under license from SIEMENS Germany, all over India through Siemens offices and their dealers.
AND this collaboration lasted for 20 years – 1959 to 1979 till Mr. Zaveri retired!!
Within six months of signing the agreement, BBL started to send engineers to Siemens Germany for training. My training was scheduled during the year 1961.
Once the program was finalized, activities and procedures for obtaining passport, visa, foreign exchange permission, medical check up, smallpox vaccination and yellow fever certificate, etc, were put into top gear. This was the period when air traveling was considered expensive. People traveled to Europe by steamers (steamships). I also preferred to travel by steamer. This would give me a good vacation. BBL office booked my passage through Tradewings. Tradewings recommended that I should travel by M.V. Asia (air-conditioned steamer) of Italian Steamship Company Lloyd Triestino up to Genoa and from Genoa to Munich by overnight train. So the passage was booked accordingly. But, just after one week there was an advertisement by Lloyd Triestino in the newspapers that a fully air-conditioned, very big steamer named Conte Grande (almost double the size of M.V. Asia) will sail from Bombay to Genoa for the first time. This steamer was coming from Australia. They had praised the steamer in the advertisement so much that I was tempted to change my booking from M.V. Asia to Conte Grande. Tradewings very gladly did that for me for no extra charge! The steamer was planned to leave the port of Bombay on 3 Feb.1961.  (Can we say D day?)